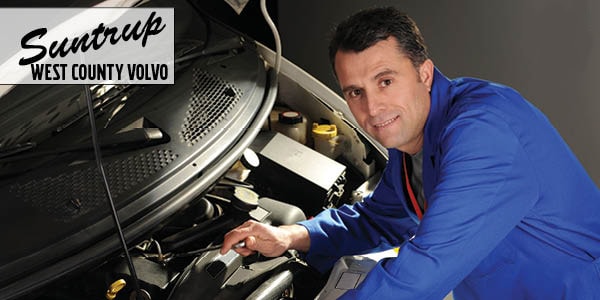 When you've worked a long day, the last thing you want to worry about during your few free hours is car maintenance.  That's why so many people in the Manchester, MO area have professional mechanics to do the work under the hood for them.
Why You Should Service Your Vehicle Regularly
No matter what you drive, following the maintenance schedule outlined in your owner's manual is vitally important in preventing damage and slowing wear and tear on your vehicle.
That maintenance schedule can also be vital in maintaining your warranty, and keeping up resale value.
Make your appointment for a quick oil change, brake replacement, or tire rotation, and preserve your spectacular Volvo for years to come. 
But now that your next schedule maintenance milestone has arrived, the problem becomes whom do you trust with your Volvo?
Learn more about some of our services
Transmission Services
Battery Inspection
Wiper Blade Replacement
West Country Volvo Auto Service Center
Only a West County Volvo Auto Service Center can provide the right level of care your advanced vehicle requires.  West County Volvo only hires highly qualified auto service and repair technicians trained to work on Volvo models.  Additionally, our certified auto techs only use genuine OEM parts when working on your car, SUV, or wagon.
Because we consider every Volvo model on the road a reflection of our dealership, we do our best to make sure each and every vehicle that passes through our auto service center gets the most out of every mile.  
If you have any more questions about the auto services provided by our Manchester, MO area dealership, call 877-589-2738 to be connected to one of our Volvo experts.